Most recently I switched to this project based homepage from a blog. Previously Jekyll was used to generate the blog from several Markdown files. The "old" blog had a really nice design: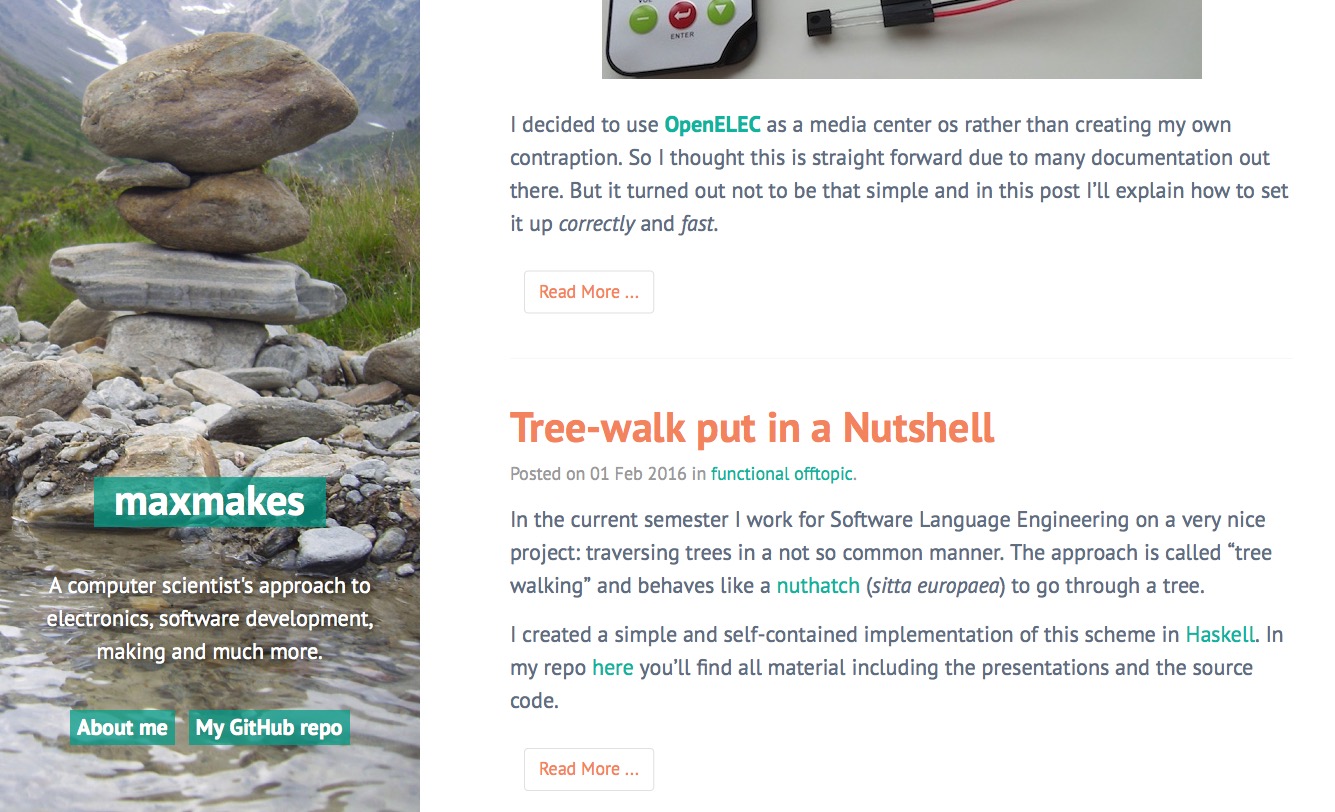 A screenshot of my blog at its glory (some months ago).
My decision, to convert the blog into a static HTML project page, was affected by the following points:
No time! Believe me or not: although I'm a student, I'm very busy. And the last time I wrote a blog entry it was around mid February (19th). Therfore I can see that I really don't have the time to generate content periodically. Hence a blog is not appropriate for me, since my "silent" times (when I'm busy at work) show up. And that's not nice at all.
I'm project oriented - the blog is article oriented. This category, you are browsing right now ("Articles") is a collection of meta articles where I'm talking about projectes and experiences. That's nice. But most often I'm doing projects and releasing them with some notes (in the hope that someone else could get any use out of them). Therefore a bright projects section is much more appropriate for me.
I'm a Hacker! Writing Markdown and generating a collection of HTML pages afterwards is nice. Since I'm a crazy guy I really like to work on the roots without any third party software in the way. I feel that it gives me much more flexibility when writing HTML directly rather then writing it in Markdown and then messing around with Jekyll to get the desired LaF.